Our History
The Assiniboia Surgical Centre (ASC) was constructed in 2007 in the welcoming community of the Charleswood area in Winnipeg, Manitoba. The facility has a fully equipped operating room and spacious recovery area.  The centre has an inviting atmosphere that helps put patients at ease.
Patients are cared for with compassion and attentiveness from the time they arrive until they are ready to leave and given post-operative instructions. Your care is provided by a team of professionals, a welcoming receptionist, registered Dental Assistant, registered Nurse and Anesthetist along with the Oral Surgeon, to ensure your safety and well being. A high level of sterilization is maintained by our staff, although the centre maintains hospital infection control and patient standards, we can provide personal attention not found in hospitals.
The facility is accredited by The College of Physicians and Surgeons as well as The Manitoba Dental Association. Our facility provides a private pre-surgery waiting area with a massage chair, where patients can relax prior to their surgery. Ample free parking with easy access for patients is available.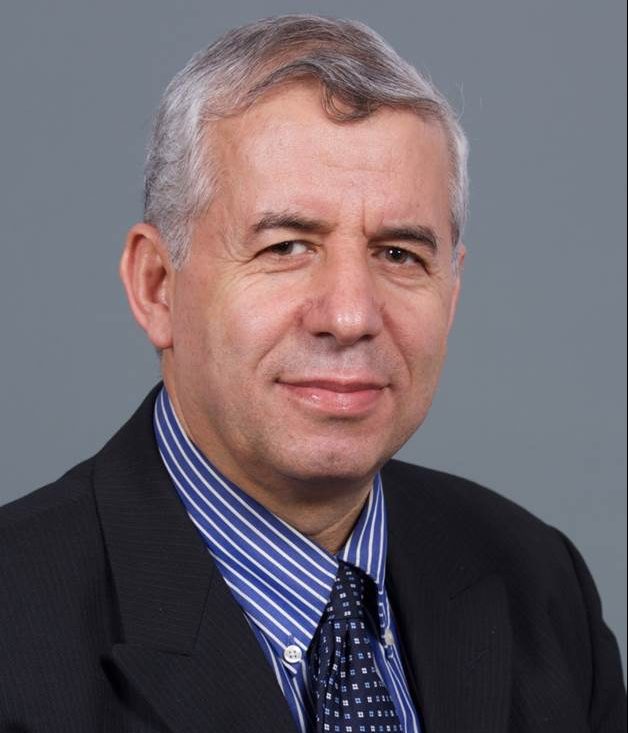 Reda Elgazzar
Surgeon
Dr. Elgazzar earned his Dental Degree, Internship, MSc Degree in Oral and Maxillofacial Surgery from Egypt (1987 – 1996). He moved to Scotland, UK, for 4 years where he finished his PhD from the University of Dundee and worked as Oral and Maxillofacial surgeon in Aberdeen until 2000. Then after, he taught and Practiced Oral Surgery for another 8 years in Tanta & Dammam Universities.
He joined the University of Manitoba in 2008 as an Associate Professor, Oral & Maxillofacial Surgeon, where he has been teaching the undergraduate students to be dentists and graduate students to be Oral Surgeons. He currently treats patients at the Faculty of Dentistry, Health Science Centre and WRHA hospitals. He is a fellow of the Royal College of Dentists of Canada and the Royal College of Surgeons of Glasgow. He is a member of the Canadian, International & European Associations for Oral and Maxillofacial Surgery.
Dr. Elgazzar has been conducting several research projects including: craniofacial trauma, TMJ reconstruction and arthroscopy, healing enhancement, tissue regeneration and Dental Implants. Published and presented several articles in local and International journals and conferences.
He treats both basic and advanced Oral Surgery procedures including teeth extraction, impacted wisdom teeth, dental implants, TMJ, jaw surgery, mouth biopsies and facial trauma. Offering a full scope of Oral Surgery to my patients.
Dr. Elgazzar's mission is to combine his knowledge and expertise within Oral Surgery, to deliver the best experience for his patients and referring dentists.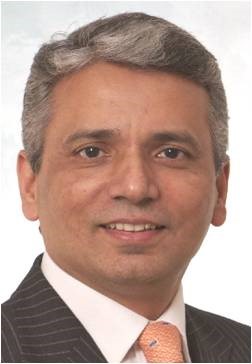 Adnan Shah
Surgeon
Dr. Shah earned his undergraduate degrees in science and Dental Surgery in 1984 from Punjab University, Pakistan. He moved to the United Kingdom where he completed his residency in Oral and Maxillofacial Surgery (OMS) and Masters of Dental Surgery degree in 1990 at the University of Manchester. Following a number of years of OMS practice in the U.K and Pakistan where he fostered his career-long interest in undergraduate and graduate education, research. He has been practicing the full scope of OMS including: dentoalveolar surgery, wisdom teeth, bone grafting, implants, TMJ disorders and surgery, maxillofacial trauma & pathology including cysts and tumors of the jaws as well as salivary gland surgery. Dr. Shah moved to Canada in 2009 and joined the University of Manitoba where he continues to teach undergraduate and graduate students, supervise research projects, run the Department of DDS and practice the full scope of OMS for the College of Dentistry as well as for Winnipeg Regional Health Authority hospitals.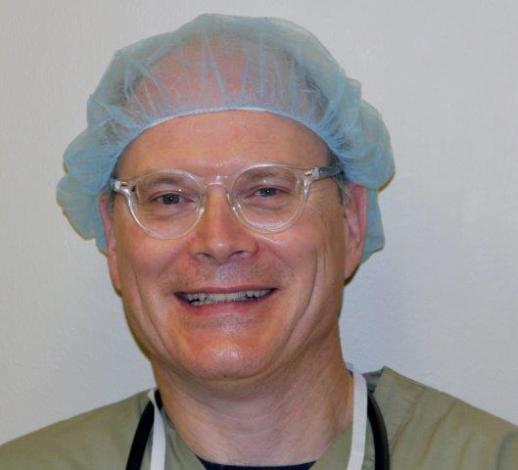 Grant Stefanyshen
Anesthetist
Graduate of University of Manitoba Medical School. Practicing Anesthesia since 2001 in many rural hospitals of Manitoba and BC as well as Misericordia Hospital in Winnipeg. Also holds B.Sc. in Electrical Engineering and B.A. (se habla el español).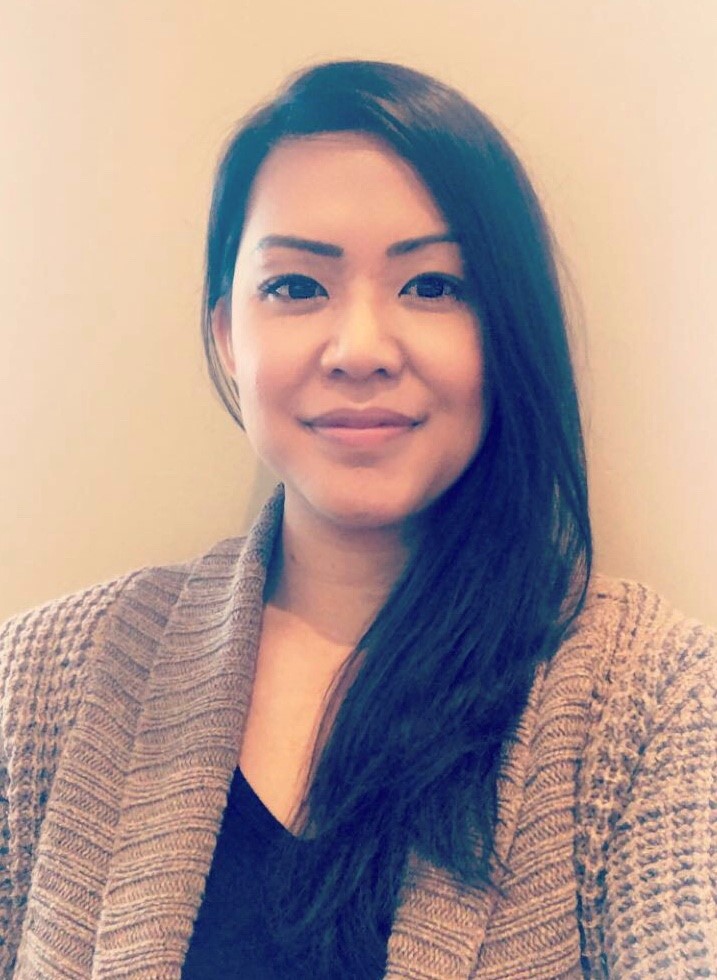 Lindsay Galupe
Level II Dental Assistant
Lindsay is a Level II Dental Assistant who has graduated from CDI College. She has a background in General Dentistry, Orthodontic, Geriatric/Special Needs and Oral Surgery. 
She is a wonderful, passionate and patient oriented receptionist / dental assistant. You may find Lindsay working upfront along side her Co workers helping you with your administration needs, Assisting in the operating room or helping you book your appointments at the at Assiniboia Surgical Centre and coordinate with hospitals.
Lindsay looks forward to making your visit with Assiniboia Surgical a Centre a great one!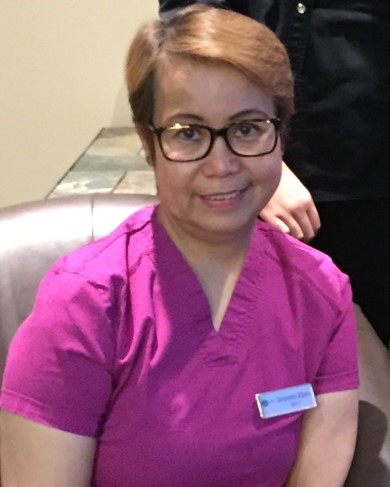 Doreen Ebeo
Dental Assistant/ Office Assistant / CDA Level 2
Doreen Ebeo graduated with a Doctorate Degree in Dental Medicine in the Philippines in 1990 and was a member of the Philippine Dental Association. She moved to Saudi Arabia in 1994 and worked for several years as a dental and oral surgery Assistant. After immigration to Winnipeg, she became a Canadian citizen in 2013. Between 2012 – 2015, Doreen graduated from the Robertson College with a Medical Office Administrative Assistant certificate and worked as a Receptionist in a walk-in medical clinic for 4 years.
 She began her employment at Assiniboia Surgical Centre as a support worker in 2016 while studying to attain her Canadian qualifications as a Dental Assistant. She received her Intra-Oral Dental Assisting Diploma in 2017 and became a registered member of the Manitoba Dental Assistant Association. Doreen is now assisting in various oral surgery procedures including; dental extractions, wisdom teeth, implants, atc.  
Doreen has a great passion for her career and has accumulated over 20 years of experience in the dental field. She is patient-oriented and always strives to provide a comfortable, safe and stress-free environment for her patients. She is energetic and has a very positive attitude towards her patients and co-workers. She enjoys cooking, baking and dining out with her family and friends.
Lizette Sequina
Office receptionist and administrator assistant
Liz joined Assiniboia Surgical Centre in January 2019 as an administrative team member and receptionist. She attained her Bachelor in Science in Nursing Degree, 2009, University of Mindanao, Philippines, where she worked as a registered nurse for 3 years. She moved to Sydney Australia where she worked as an office assistant from 2012-2014. Finally, Liz moved to Winnipeg, she got her Medical Office Assistant Diploma and worked as a receptionist and a Medical Billing Administrator from 2016 -2018. Liz has well-rounded communication skills, approachable demeanor and she is patient oriented and friendly. She strives to make the daily running of the office reception seamless. She is a very good team player love to learn and share information.
Chelsea Reiss
CDA Level 2
Chelsea graduated from Dental Assisting with honors in 2012 from RRCC. She has been working, as Dental Assistant/receptionist, at Assiniboia Surgical Centre (ASC) since early 2016; her love and knowledge for Oral Surgery has grown into a passion. Through the time at ASC, Chelsea has taken every opportunity to expand her knowledge in the Oral Surgery field from TMJ, Implants, Surgical Extractions and Intravenous Sedation. She ensures that she maintain continuing education to be up to date with the latest oral surgery and general dentistry advancements.
Along side dental assisting, Chelsea is an excellent and friendly receptionist and office assistant. Chelsea prides herself in having upbeat, outgoing personality and loves a warm and inviting atmosphere at home and in the workplace.
Have any questions? Visit our contact page or send us a message!